Top 5 Affordable Corporate Giveaways Ideas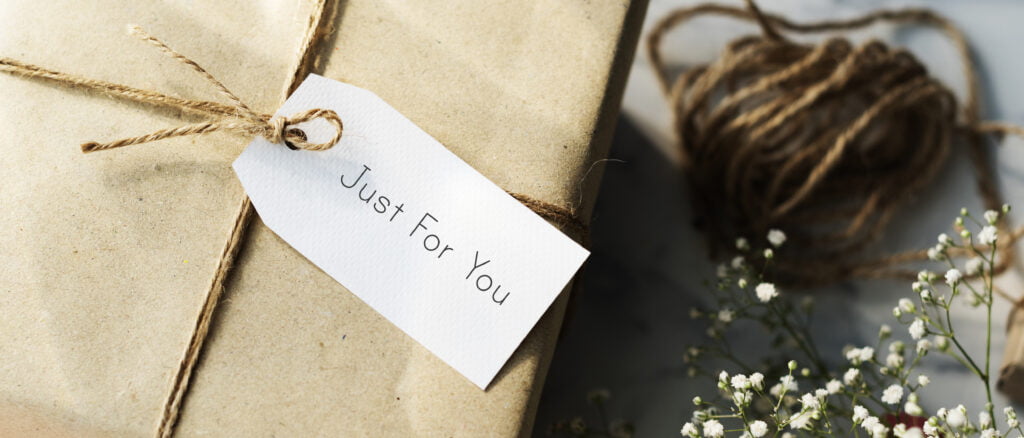 Corporate Giveaways Ideas
Looking for the right corporate giveaways or souvenirs can be very daunting especially if you are working on a tight budget yet you wanted it to be unique and personalized. It can be very stressful sometimes, especially if your event date is near and you haven't found the right fit.
Here's our top 5 pick for items that is affordable, can be personalized, useful and still works until now if you are looking for corporate giveaways ideas that doesn't break the bank.
Ball Pen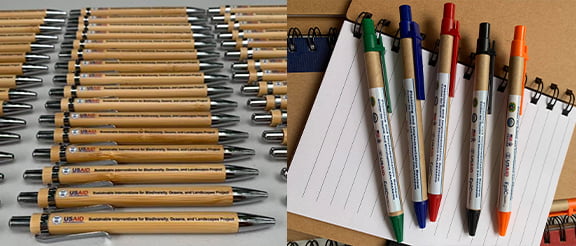 Yup, Ball pens are still number 1 in our opinion as a handy and useful giveaway. Pens are everywhere (you can see it at home, shopping malls, offices, schools or even in an event that needs your attendance.) Pens are common but it can be a unique giveaway depending on the style, customization and presentation that you are going to with it.
Stress Ball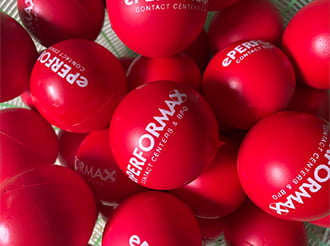 It can help reduce tension and anxiety which is common especially at work or even at school. It may help improve blood circulation which reduces the risk heart related diseases.
Eco Bags / Tote Bags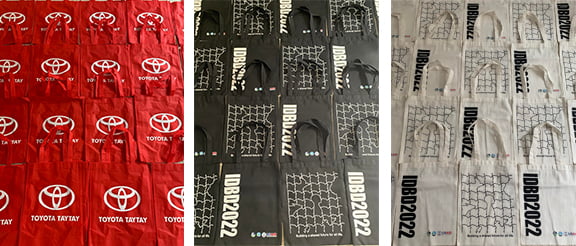 Tote Bags are also a great affordable giveaway / packaging for your products. It is durable, reusable and stylish all at the same time. With using tote bags, you can also help reduce single use plastic and that greatly helps in saving our environment.
Ceramic Mugs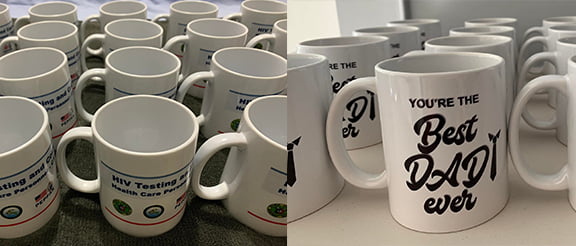 Imagine a mug with your name on it while having a cup of coffee in a rainy Saturday afternoon or a mug that says "Your the best Dad / Mom in the world. I Love you." We are pretty sure that it'll be pretty special specially if it comes from a loved one.
Personalized Mug is a flexible souvenir that can be used on a wide range of events such as birthday, wedding, anniversary, or just even on a daily basis at home or office.
Hand Sanitizer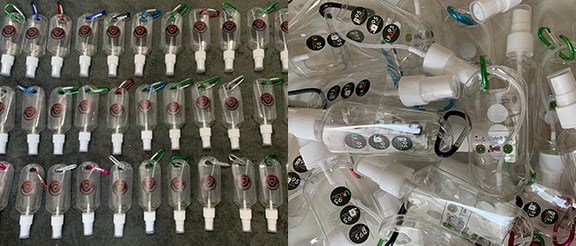 Nobody wants to be sick and as they say "prevention is better than cure" and with viruses around, hand sanitizer is a useful souvenir or giveaway as disinfectant for people who are always on the road, commuting using the public transportation, or travelling abroad.
According to Centers for Disease Control and Prevention, washing for disinfecting your hands is one of the most important steps in preventing sickness.
Final Thoughts
The products listed above are our top 5 corporate giveaways ideas that are common in our market so you don't have worry too much about its availability that affects its cost. As for its uniqueness as a souvenir or giveaway, we believe that it all depends on how you present it. (product style, customization, packaging, presentation.)
One more thing to consider is your choice of supplier to get the items from. You need a supplier that is approachable, can meet your deadline without jeopardizing the quality of your personalized print, provide the items at your desired budget.
OnlineCorporate Giveaways Trading is your new supplier of affordable souvenirs and corporate giveaways ideas with high quality personalized print. We are continuously adding new products so that you may have a variety to choose from.
For inquiries and orders, you can contact us through our email [email protected] or [email protected].